All Projects,
One Place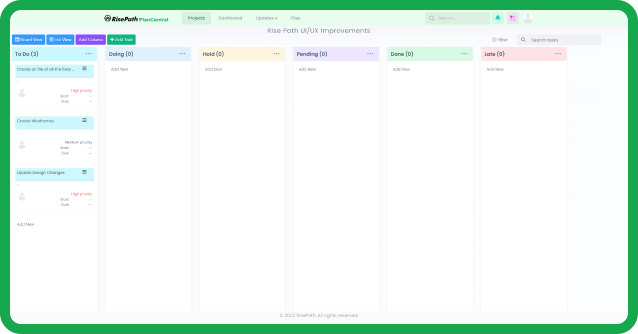 RisePath PlanCentral is highly effective in helping manage projects of all types, including technical, business, marketing and more.
It excels in tracking tasks until they are completed, so teams can rest assured that important items are not lost.
You can create project plans and share it with members of your team. They will have a simple and powerful workspace to collaborate, track and finish projects.